Athlete of the week: Isaiah Ramirez | desert time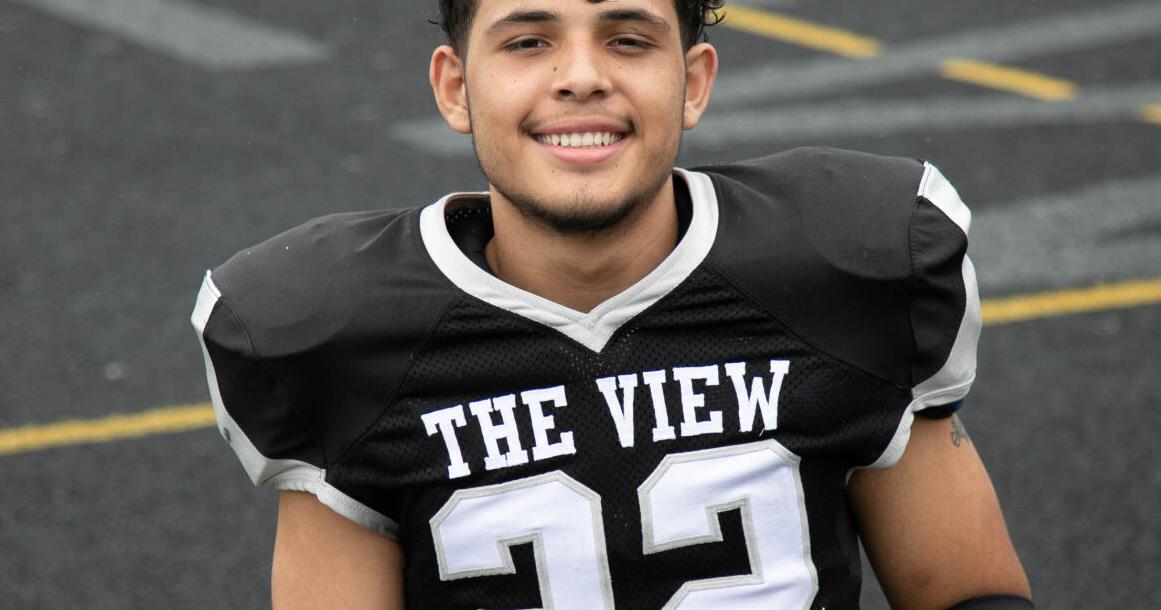 Isaiah Ramirez learned a hard lesson about inflation at the start of this school year. The Marana Mountain View High School senior two-way football player actually lives in the former mining town of San Manuel. It's a 45 mile drive each way; not a bad reader, really. Drive up Veterans Memorial Boulevard, past the airport and golf course, until you come to State Route 77 (known to us in Tucson as Oracle Road).
Route 77 takes you past Oracle Town and the Biosphere, into the town of Catalina and finally into Oro Valley. Isaiah has seen this every day and for over three years. But this year is different. "Man, gas prices have hit really hard. I was spending about $100 a week just to get to and from school.
Why would someone who lives in San Manuel go all the way to Mountain View to go to school? "I did it for football. I like football. I love everything about it, and no offense to San Manuel, where I grew up and where many of my friends still are, but I wanted to challenge myself.
During the first two years Isaiah was at Mountain View, San Manuel was in Class 2A, the second-lowest level for Arizona schools. But recently, miners were downgraded to Class 1A, the lowest level. Not only did this mean they would play at the smallest schools in Arizona in all sports, but it also meant the football team would move from 11-man football to eight-man football. (Small schools often have enrollments of around 100 students or less, so playing eight is often the only way a school can form a team.)
"I miss my friends and everything, but I'm glad I don't play eight-a-side football. Like I said, I want to challenge myself, but I would also like to continue playing football after high school. It would be pretty tough for a player on an eight-player squad to get a scholarship or even get college spectating.
Isaiah plays running back and linebacker for coach Matt Johnson's Mountain Lions. Johnson, who enjoyed remarkable success as a member of Vern Friedli's team 20 years ago before reviving a moribund program at Rincon and then winning a state title at Ironwood Ridge, struggled a bit in Mountain View. His schedule came under fire from COVID-19 two years ago and his team was only allowed to play two games.
Last year was supposed to be a good year, but the Lions lost a heartbreaking season opener 13-12 to district rival Marana and stumbled home with a 4-6 record and missed. the playoffs.
"This year is different," Isaiah said. "Last year we had good players, but the team didn't bond very well. This year you can just feel the energy. You feel it in the weight room, on the training ground, and I think everyone is going to feel it when we start playing games.
Mountain View opened its season at home on September 2 against Marana. Both teams hope to reach the 5A state playoffs this year and this season opener could go a long way in determining whether either or both teams have a chance of making the playoffs.
As for a long road, Isaiah knows all about it. After traveling this route through scorching heat and heavy snowfall, he never regretted his decision.
"It was a very serious decision I made when I was quite young, but I'm glad I did. I love football and I love Mountain View football.