Boys' Central football brings down Mountain View | Everyday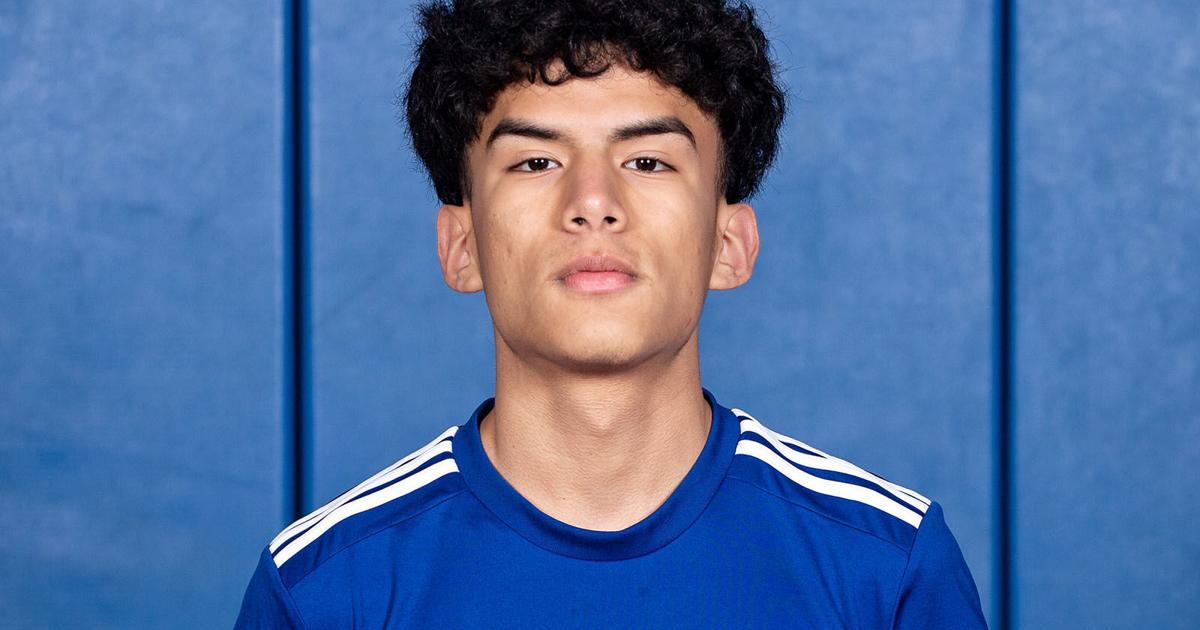 QUICKSBURG — It was a 4-1 victory, but it was the way the Central men's soccer team played as a team that made coach John Trelawny proud. The Falcons beat Mountain View on Friday night to improve to 3-1-1 this season.
"It was a great response to a game we gave up on last week," Trelawny said of the team's only loss of the year, a 3-1 game against Warren County.
Trelawny added that the way the team beat Mountain View was by playing the style of football he's been asking for all season. In recent years, Central has relied on long balls and athleticism to create offensive opportunities. Trelawny wants the Falcons to play more of a possession game this season, which he says will allow more players to be involved on offense.
To play this way, Trelawny needs selfless players who value team success over individual stats. Although senior Gerardo Perez Sediles has scored three of Central's four goals, he certainly fits that mould.
The senior's first score came with 29 minutes left in the first half. A shot from a teammate bounced off the crossbar and he was able to put a foot on the rebound to break the 0-0 tie.
His second goal, however, came from a penalty after rookie Miguel Lopez-Jiminez was tripped inside the box. Perez Sediles wanted his fouled teammate to take the penalty.
"I wanted Miguel to take it," he explained. "Then I called Brandon (Gwyn) because he's my friend and I wanted him to score but he didn't hear me so I took him and scored."
In other words, the senior leader tried to give two of his teammates a chance to score in a 1-0 game, before taking the chance himself.
"It's an infectious spirit in the group this year, a lot of selfless individuals who want to see their teammates succeed," Trelawny added. "We are all part of a program and no one is bigger than the program."
Perez Sediles completed his hat trick with the only goal of the second half, a rebounding chance with 36 minutes left in the game.
Central also had a goal from Michael Williams, who scored from a header after Oscar Acosta delivered a fine cross ball from a corner.
Although he didn't find the scoreboard, Mountain View had some great chances, many of which were created by Brayden Dove. Dove fired a shot that went over the goal just two minutes into the game after netting a fine pass after a throw-in. He also had a second half that forced centre-keeper Aiden Mercer to make a sliding save on a one-on-one chance. .
Generals coach Elmer Lopez said he was pleased with his team's overall performance, especially since injuries forced Mountain View to play with only one player on the bench.
"We were missing a lot of players, but the players we had played really well," Lopez explained. "We adjust and every adjustment we make is just trying to make the team better."
Lopez called his team a versatile group and credited the quick adjustments they made at halftime for the tighter play in the second half. The Generals allowed three goals in the first 40 minutes and only one goal in the second half.
Mountain View's next game will take place in Strasbourg on Tuesday. The Falcons will also be in action that day, taking on Madison at home. Both teams hope to see more improvements early in the regular season.
"We played a good game overall, but there are a lot of things we need to improve," Perez Sediles said after the win. "Hopefully we will continue to win and improve as a team."