JoAnn (Mohn) Taylor, 83, Mountain Home (Kirby)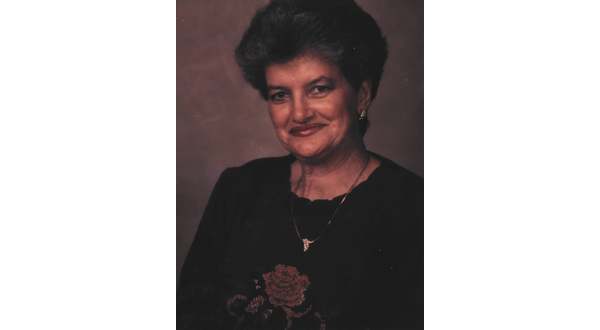 JoAnn (Mohn) Taylor went to her eternal home on October 15, 2022 at the Good Samaritan Society in Mountain Home, Arkansas, at the age of 83, with her family by her side. She was born to Norman and Dorothy Mohn in Natchez, Mississippi on August 16, 1939. She was the oldest of six children.
She is survived by the love of her life, her 61-year-old husband Glenn Taylor; two sons, Stewert (Toni) Taylor and Phillip (Shannon) Taylor, of Mountain Home, AR; two brothers, Terry Mohn (Sheryl) of Millers Creek, North Carolina, and Paul Mohn of Trinity, North Carolina; seven grandchildren – Kelly Campbell (Jed) of Harrison, AR, Mallorie Taylor, Anna Taylor, Bradley Taylor, Kinsey Taylor and Abby Taylor all of Mountain Home, AR; and three great-grandchildren – Jazlyn Porter, Jaecie Campbell and Reagan Stone, all of Harrison, AR. She leaves behind a host of cousins, nieces and nephews, as well as many friends and her beloved sidekick, Bodhi.
She is predeceased by her parents, Norman and Dorothy Mohn of High Point, NC; sister, Sue Ward of Roanoke, VA; sister, Marlette Atchley of Cleveland, TN; and his brother, Norman Mohn, Jr of O'Fallon, MO.
She loved the Arkansas Razorbacks, Dallas Cowboys, and crafting with her grandchildren. JoAnn shared a love for life with everyone she met. His famous line, "I love you of course!" will forever resonate in the hearts of those who knew her, especially those who were part of her and Glenn's 40 years of youth ministry.
Growing up, she became the church pianist at the age of 13 for her father and continued to play and sing on her beautiful God-given piano for many years. She was a graduate of Mountain View High School, Mountain View, Arkansas. She was the captain of the cheerleading team. She served as Office Manager for Ozark Family Ministries in Mountain Home.
Visitation will be at Real Life Church in Mountain Home on Wednesdays from 11 a.m. to 1 p.m., next service at 1 p.m. Stewert Taylor and Phillip Taylor will officiate the service. A funeral service will be held at Kirby's Tucker Memorial Cemetery, Mountain Home, Arkansas. All are welcome. The pallbearers will be Bryan Carter, Reese Tubbs, Doug Lindroos, Donnie Hart, Clayton Havner and Dallas Daniel.
In lieu of flowers, the family asks that donations be made to Ozark Family Ministries, PO Box 384, Mountain Home, AR 72654.
Arrangements are being made by Kirby & Family Funeral & Cremation Services – Mountain Home, Arkansas.
Click here to visit the Kirby & Family Funeral & Cremation Services website and sign the guestbook.
Web readyMT Powered by WireReady® NSI