MOUNTAIN VIEW TRANSIT ASSOCIATION TAKES OVER THE MVGO SHUTTLE SERVICE FOR TECHNICAL CAMPUS EMPLOYEES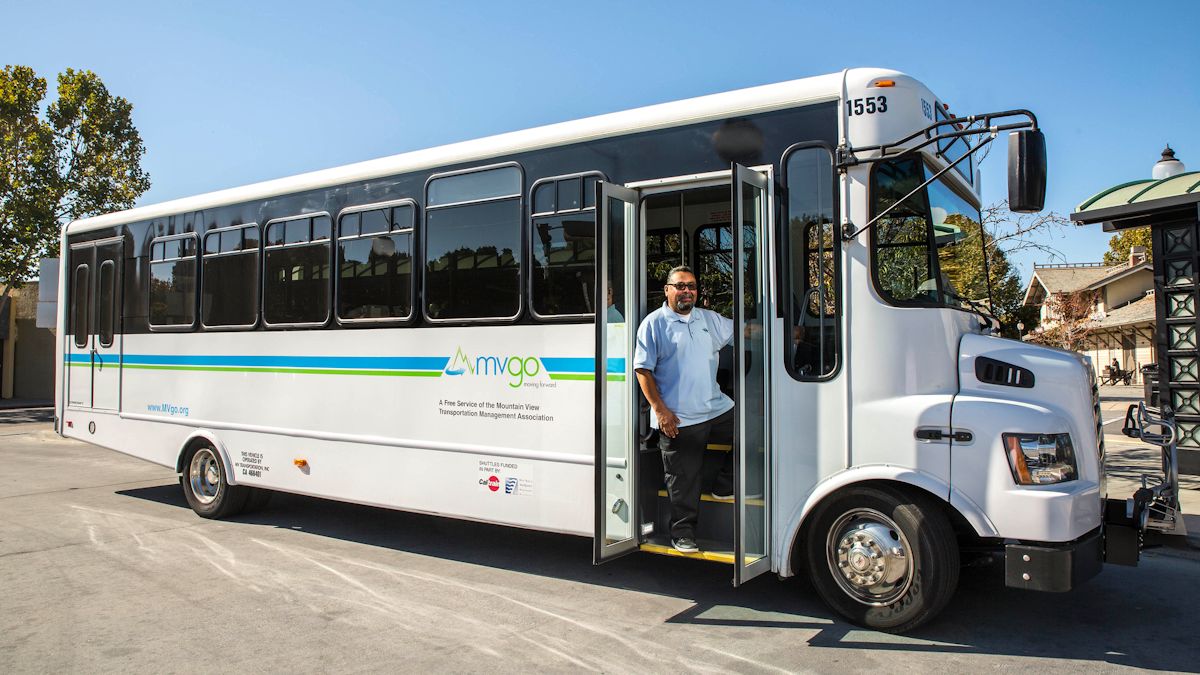 As Mountain View companies welcome workers to the office, the Mountain View Transportation Management Association (MTMA) resumed operations of its MVgo shuttles on July 12.
Serving those who work and live in Mountain View, Calif., The shuttle service has resumed four loop routes from the Mountain View Transit Center with changes that include new routes, reduced service levels, and increased safety in accordance with the guidelines of the Santa Clara Valley Transportation Authority. policies, including a mask requirement on vehicles and bus stops.
The changes to the routes include changes at various shuttle stops, the addition of new shuttle stops in the San Antonio area, and new route names and schedules that align with current Caltrain schedules. The frequency of MVgo shuttles will increase as ridership increases. Full information on the new routes is available on the MVg website.
MTMA will also continue to offer its ridesharing and guaranteed last mile reimbursement programs. The Carpool Link program is offered through a partnership with Waze Carpool, offering free rides for trips within a 10 mile radius and grants for people traveling to or from the Mountain View area. The Guaranteed Last Mile program offers reimbursements to commuters for any type of transportation to and from any MVgo stopping point.
"After studying MVgo's ridership before the pandemic and the speed at which community members return to the office, we implemented these route changes to make the MVgo shuttle service the most efficient and safest. possible for passengers when we go out. pandemic, "said Tom Harrington, Chairman of the Board of Directors of MTMA and the global leader in commuting solutions at Intuit. "Our goal at MTMA is to provide people with a safe, easy and convenient way to get to their jobs and we believe these changes will translate into improved service for everyone. "
MVgo's free shuttles are available for public use during travel hours at clearly identifiable bus stops. Shuttle service and programs are funded by MTMA member companies.