Music City San Francisco celebrates the past and future of Bay Area music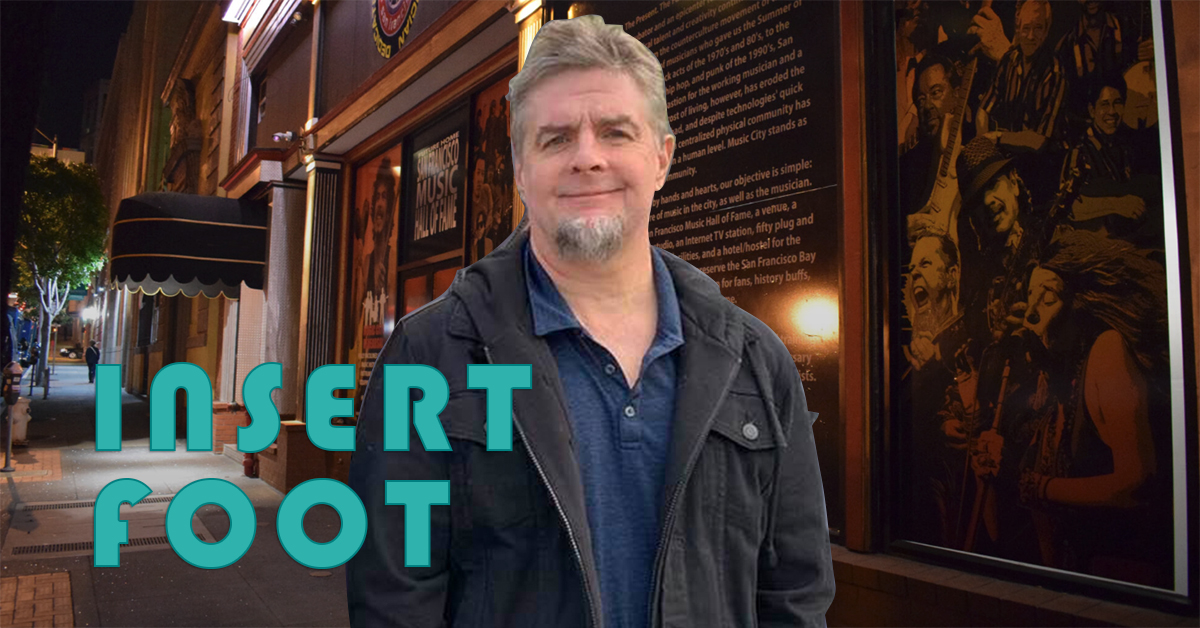 SAN FRANCISCO – I think maybe I overdosed my 13 year old daughter.
On the music. Let's go.
She wouldn't be the first of my daughters to suffer at the hands of my geekery. My 19 year old daughter was stuffed with punk rock until she started making plans to perform a Bad Religion song in the third year talent contest (not "Fuck Armageddon", although the look on the her mother's face would have been worth the hysterical height the price).
With this one, I went from turning down the volume of certain words in my listening choices to wishing she would do the same for me.
My 13 year old daughter, Lucy, is a little sweeter in her tastes. But she had a face full of Bay Area rock and roll history when she decided to come over on Friday when I visited San Francisco City of Music.
Honestly, I didn't know what to expect. I knew there was rehearsal space there which is desperately needed in the Bay Area (especially east of Caldecott). I also knew there was a hotel and some sort of Bay Area music hall of fame.
But now that I've seen their big plans for 1353 Bush Street and Wow. A lot of people will be really impressed if they are successful.
Lucy and I met Brian Davy, the General Manager of Music City, after walking around for a while. The collection, until now, hangs mainly on two floors of hotel corridors. It doesn't sound like much when it comes to great rock and roll museums. But you can spend a few hours strolling the Image Walk inside the hallways.
Beautifully vivid, framed photographs of Bay Area legends line the walls, with information panels next to each, written by a number of Bay Area music writers, including the writer of San Francisco Chronicle longtime Joel Selvin and former Rolling Stone editor Ben Fong-Torres.
Coming out of nearly a year and a half of pandemic containment, plans were scrapped as donors dried up. But, if the sound of power tools running in a backcourt was a good indicator, things are getting back on track.
"Our funding has kind of dried up," Davy said, looking to a space that will eventually become a main stage. "We opened the gallery on May 8 as a hotel convenience."
What about the building becoming the seat of a Bay Area Music Hall of Fame? That's the plan, but …
"We're trying to get more funding," Davy said. "The world of financing is opening up, along with the rest of the world. Hopefully in 2022.
What is there right now is worth seeing. Once you climb the spiral stairs to the second floor, appropriately above and next to the rehearsal rooms, the artwork is reminiscent of what hangs on the Warfield and the Fillmore. Of course, there is a great representation of the Grateful Dead, Journey, Sly and the Family Stone, Jefferson Airplane, Green Day, Metallica, Tupac Shakur, Steve Miller, Third Eye Blind, Chris Isaak, Neil Young, Santana, Janis Joplin. Too $ hort, Van Morrison, Sammy Hagar, Steve Nicks (she went to Menlo-Atherton High School and, along with Lindsey Buckingham, to San Jose State University), and so on.
The man behind the idea for a rock and roll hotel, rehearsal space and Bay Area rock venue is Rudy Colombini, a real estate investor and frontman of popular San Francisco tribute band The Unauthorized Rolling. Stones. Music City is home to a development academy for young musicians, recording facilities, some of the most comfortable rehearsal rooms I've ever seen, the hotel, and five small performance venues (one outside!) . As well as the streaming performance capabilities, the mention of which got Brian and Lucy talking about all kinds of things I'm not sure I understood.
The final vision will cost around $ 9.5 million. It's a pretty grand vision, but one that the Bay Area's rich musical history and future deserve.
For more information about Music City San Francisco, visit its website.
Follow music critic Tony Hicks on Twitter.com/TonyBaloney1967.