Naomi Waltman | Obituaries | yakimaherald.com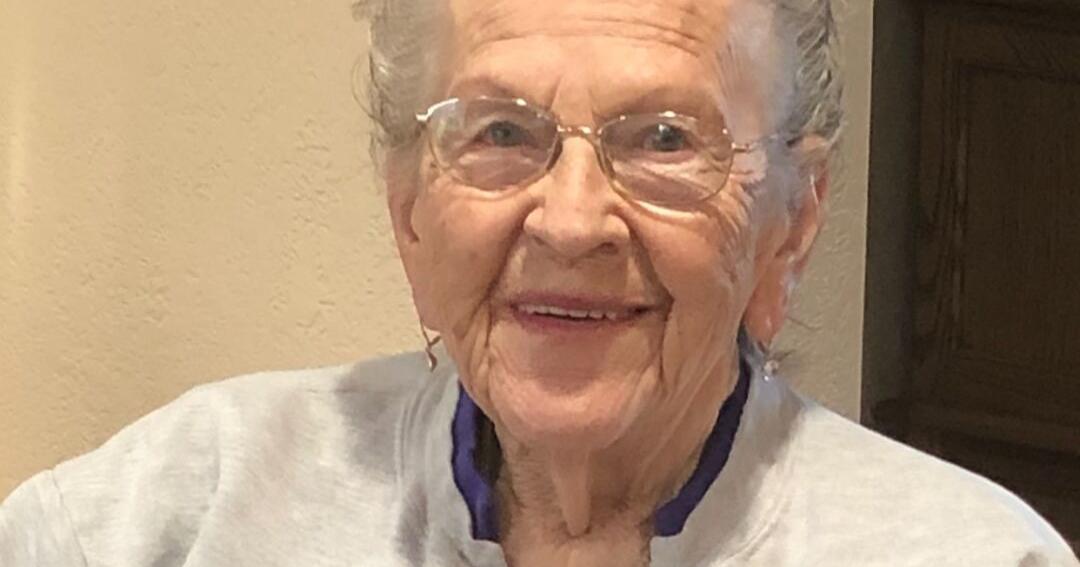 Keith & Keith Funeral Home
It is with very heavy hearts that we announce the passing of our mother, Naomi Waltman, in Yakima just 32 days before her 90th birthday due to several medical issues. Mom was so excited to celebrate her 90th birthday with her family, but God had different plans.
Born Naomi F. Adams on April 28, 1932 in Yakima, Washington to Henry C. & Opal P. Adams. As her father was a construction worker, she attended different schools, but graduated from high school at Yakima High (Davis) in 1950.
Shortly after, she met her future husband, Don Silvers. From this marriage were born 3 children, Charlie, Dian & Debbi. As a young family, they were busy camping, boating and waterskiing every weekend with a large group of special friends. This marriage ended in divorce. Mom was proud to be an apple packer at the George Joseph warehouse.
A few years later, she met and married Wayne Kelsey. Together they were baptized and joined their Bible Baptist Church in Yakima, WA. They also liked to fish in Westport. Mom was a good fisherman and would often tell the story of her 28 pound salmon and show the pictures to prove it. They started doing crafts and going south as snowbirds every winter. Sadly, he passed away in 1994.
Mom kept going down south and a few years later a friend said "You gotta meet my brother" and that's how Wayne Waltman came along. Everyone really loved Wayne, especially our mother. She brought him to Yakima but he was from Phoenix so that was perfect. They continued to be RV snowbirds and soon bought a house in Yuma to spend the winter there. They were members of Mountain View Bible Church in Yuma, AZ. From this marriage came 4 stepchildren, Pam, Sheryl, Darrel and Rick Waltman. Sadly, Wayne #2 passed away in 2018. Something mom never got over.
Mom used to joke that she was married for 60 years, it just took 3 husbands to do it. She is predeceased by her parents, her brother and her husbands. She is survived by her 3 children, Charlie (Esther) Silvers of California, Dian (Gregg) Needham of Arizona and Debbi (Dan) Wood of Yakima, 5 grandchildren and 9 great-grandchildren.
A very special thank you to Daniel Espinoza for his great care of our mother allowing her to stay in her house. She loved him as one of her own. Special thanks also to Nurse Joe at Memorial Hospital for her caring care.
Rest in peace dear sweet lady. We love you mom and we will miss you everyday.
A visitation for Naomi will be held Thursday, April 14, 2022 from 4:00 p.m. to 8:00 p.m. at Keith & Keith Funeral Home, 902 West Yakima Ave, Yakima, WA 98902. A funeral service will be held Friday, April 15, 2022 at 11:00 a.m. at Yakima Bible Baptist Church , 6201 Tieton Dr., Yakima, WA 98908. Fond memories and expressions of sympathy can be shared at www.keithandkeith.com for the Waltman family.