New program aims to improve recruitment of rural doctors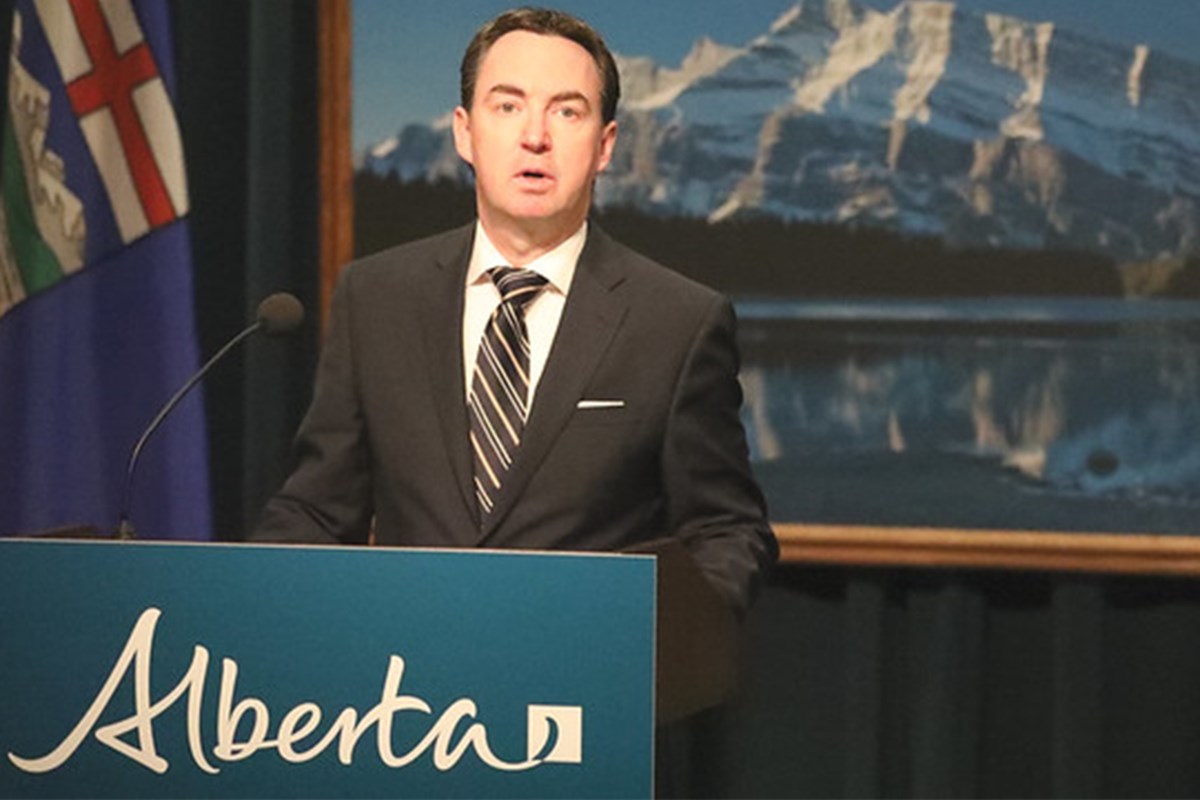 Fifteen communities will be in the first year of the program which will see tuition reimbursement, a financial incentive offered
A new provincial government program to improve the recruitment and retention of family doctors in rural Alberta is getting mixed reviews.
At a press conference on Monday, Alberta Health Minister Jason Copping announced the Rural Education Supplement and Integrated Doctor Experience (RESIDE) program, which will see $6 million spent over the next three years to bring 60 new family physicians to rural Alberta.
"Bringing enough doctors to rural parts of the province is an ongoing challenge, just like it is in other parts of the country, and COVID-19 certainly hasn't helped," Copping said. "We are committed to ensuring that Albertans have equitable access to physicians no matter where they live.
The program is a "real solution that will bring more doctors to rural areas starting this fall" and "help attract new family doctors to underserved communities in Alberta," he said.
The program will provide $60,000 for undergraduate tuition reimbursement and a remote community incentive ranging from $20,000 to $40,000 depending on community location.
"In exchange, new family physicians will be required to provide three years of service in a designated rural community," he said.
Fifteen communities have been designated for the first year of the program: Fox Creek, Grande Cache, Fort Vermilion, Wabasca, High Level, Rimbey, Lloydminster, Milk River, Cold Lake, Lac La Biche, Rocky Mountain House, Fort Macleod, Barrhead, Ponoka and Athabasca.
Other communities eligible for the program in 2023 and 2024 will be announced later, he said.
Interested doctors can start applying for the program from February 1. The program will be open to family medicine residents who complete their residency in 2022, he said.
Ask by Western media While the shortage of rural physicians in Alberta has reached critical levels, Minister Copping said, "This is a nationwide problem. For some time we have had difficulty attracting and retaining physicians in rural areas. We know we have to fix this problem. This program is one of them, to be able to deal with the problem.
Dr. Gavin Parker is Chair of the Board of the Rural Health Professions Action Plan. He called the RESIDE program "a long-awaited opportunity for doctors just starting their practice in rural Alberta and a chance to explore what it's like to live and work in these communities.
"We believe the RESIDE program will play a central role in attracting physicians to rural and remote communities in Alberta," he said.
Katrina Taylor is the student co-chair of the Family Medicine and Rural Medicine Interest Group at the Cumming School of Medicine at the University of Calgary.
"People in rural Alberta deserve access to high-quality, sustainable, reliable and comprehensive health care in their hometown," Taylor said at the press conference.
"Without such access to rural doctors, more patients end up in the emergency room. Creating access to family doctors in rural settings is a way to alleviate pressure within the health care system and improve health outcomes, as well as reduce health care costs.
She called the RESIDE program "an important step towards increased access to health care in rural areas".
The RESIDE program "falls woefully short" of what needs to be done, according to NDP health critic David Shepherd.
"Incentive programs aren't a new idea, but every doctor will have to weigh those dollars against the fact that UCP maintains legislation that allows it to rip off any doctor's contact on a whim," said Shepherd in a statement issued following Monday's press conference.
"We are seeing an alarming increase in emergency room closures, bed closures, canceled surgeries, closed labor and delivery rooms, and Albertans without access to a family doctor, especially in rural communities. »
Minister Copping said Western media that other efforts are also underway to bring more physicians to rural Alberta, including recruitment from other provinces and outside of Canada.