New School Policing Agreement Under Review in South San Francisco | Local News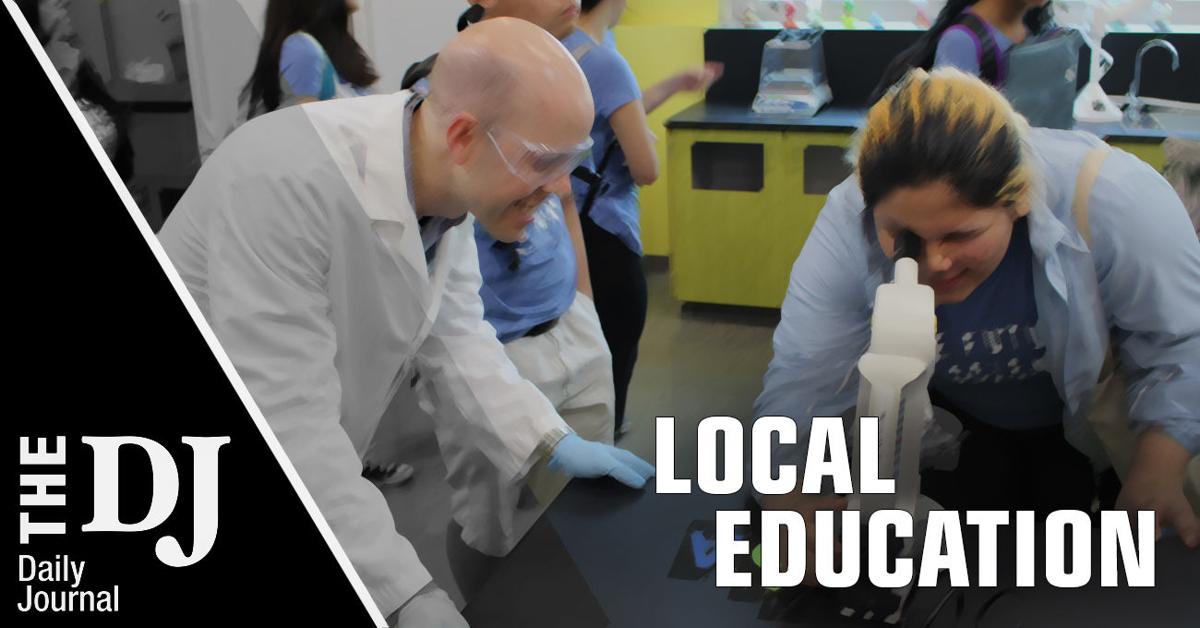 Education officials and the city of southern San Francisco are working out terms of an agreement formalizing regulations and expectations for police working as liaison officers on school campuses.
Formative discussions on the issue took place on Tuesday, June 8, at a subcommittee meeting between members of South San Francisco City Council and the South San Francisco Unified School District.
No decision has been made as directors at each agency are fine-tuning specific details in hopes of eventually crafting a deal that both sides find suitable for adoption. But the effort to adopt a memorandum of understanding marks a more formal approach to the program, which has drawn criticism from the community over the past year.
"This is an important conversation to have and I'm glad we're talking about it," said Deputy Mayor Mark Nagales, who expressed gratitude to staff from both agencies working together on the initiative, as well as members of the community for sharing their thoughts.
The discussion came after a decision by school district officials in March to preserve the arrangement placing two police officers on local campuses, despite calls from social justice advocates to disband the program.
Under the decision, school officials agreed to negotiate a memorandum of understanding that defines the roles and duties of officers while on district campuses. The signed document will clarify the vagueness left by a verbal agreement between the two agencies that formed the program three decades ago.
Police Chief Jeff Azzopardi, who is working with school district administrators to draft the memorandum, said he expects the formal deal to require new approaches from educators as well as the police. .
"Both sides are going to have to change the way we do things," he said.
To that end, the memorandum details the boundaries of officers investigating crimes or potential dangers on school campuses. It requires officials to contact administrators before conducting research and prohibits students from interviewing without the presence of a parent or guardian.
Additionally, the proposed agreement attempts to discourage students from being arrested at school, requires administrators to be consulted prior to arrest, and requires parents or guardians to be notified.
It is also intended to differentiate between school discipline issues that district staff can resolve and potential criminal incidents that require police intervention.
For his part, Azzopardi said the new regulations could force police officers to change their approach to address issues in schools. But similarly, he suggested that school officials should review their expectations for how often officers are called to campuses.
"There are only limits to what we can go our own way," said Azzopardi, who noted that in the past two years there have only been two incidents where someone has left a campus handcuffed – one student and the other a teacher.
The police department is funding the program, and city officials have said they plan to continue funding its operation. But if school officials determine that specialized training is needed to better equip officers to interact with students, the agreement shifts that financial obligation to the district.
Such a proposal angered members of Change SSF, a progressive political action group that fiercely opposes the school officers program over concerns that it feeds the pipeline from school to prison and grants the school board. police a change to monitor students.
Rather than financially overburdening a district that frequently demands higher teacher salaries, Change SSF representatives have called for the program to be dissolved and these resources allocated to other student support services.
City Manager Mike Futrell said officials were still determined to fund the training program and officers, but included the term regarding specialist training finances to financially protect the city.
"We don't want the district to come up with a long list of trainings and expect the city to pay for it," he said.
Realizing that more work on the proposal is needed, officials appreciated the groundwork laid and hoped a formal deal could be reached before the start of the school year in August.
"It's a starting point," said school board president Daina Lujan.
In other cases, both sides have proposed renaming the Community Learning Center in South San Francisco in honor of former assembly member Gene Mullin. Mullin, who died in April, was a teacher in the district for 30 years and also a former mayor and council member.
Mayor Mark Addiego welcomed the proposal, noting that renaming the center offering programs benefiting both the city and the school district would appropriately commemorate the educator and city official.
"He was a special bridge between education and government," Addiego said.