Obituary: Hazel Allene Thompson Fletcher | white river now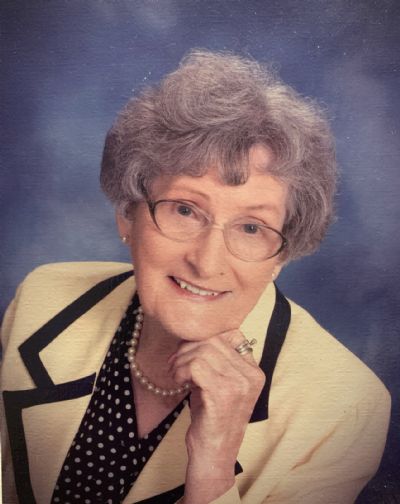 Our beloved mother, grandmother, great-grandmother, Christian, sister and friend, Hazel Allene Thompson Fletcher was taken away by angels to be with the Lord on September 18, 2022, she passed away in Springdale, Arkansas at the age of 94. She was born on September 17, 1928 in Twin Creek, Arkansas, to the late Owen M. and Lillie Gulley Gillihan.
She was a devoted wife, loving mother and homemaker. She enjoyed gardening, canning, quilting, crocheting and knitting for her family.
She was known for her homemade chocolate pies and bread that she baked for church potlucks and gave away for free to strangers.
She loved to sing and "make music" and square dance on the Court Square stage in Mountain View, also performing on stage with her husband Orville Thompson at the Ozark Folk Center in Mountain View. They recorded tapes of their music. She was one of the founding members of the Folklore Society "Hootenanny" in Mountain View, serving as secretary for many years.
She worked for the Arkansas Game and Fish Commission as a dispatcher in the 1950s. She loved Mountain View and called it home, even after moving to Springdale in 2003.
She attended Robinson Avenue Christ Church in Springdale where she met and married Cecil W. Fletcher.
She is predeceased by her father and mother, 5 brothers, Willard and Elmo Gillihan of California, Ray and Ervin Gillihan of Washington State, and Eulon Gillihan of Mountain View, Arkansas, one sister, Maxine Vines of Eudora, Kansas, her youngest daughter, Patricia Lynn Johnson of Bryant, Arkansas, her first husband, Orville L. Thompson Sr. of Mountain View, and her second husband Cecil W. Fletcher of Springdale, Arkansas.
Those who cherish his memory are his three children, Juanita D. Sutton of Springdale, Arkansas, Orville Leroy Thompson Jr. and his wife Jackie of Romance, Arkansas, and Pamela Rose Hackett and her husband Bobbie of Benton, Arkansas; seven grandchildren, Charity C. Sutton Mohorn of Springdale, Arkansas, Hope L. Raybourn of Springdale, Arkansas, Jared Thompson of Romance, Arkansas, Jeff Thompson of Vilonia, Arkansas, David T. Moore of Bryant, Arkansas and David Solomon of Rogers, Arkansas; 14 great-grandchildren, and several nieces and nephews.
Memorial services for family and friends in Springdale, Arkansas will be held at Sisco Funeral Chapel, Wednesday, September 21, 2022 at 11:00 a.m. at Sisco Funeral Chapel in Springdale. Visitation will begin at 10 a.m. at the funeral home.
Funeral services will be held Friday, September 23, 2022 at 2:00 p.m. at Levisy Flat Cemetery, Hwy. 14 North in Mountain View, Arkansas with Robert Gillihan as referee.
Donations can be made to the RACOC Playground Fund at Robinson Avenue Church of Christ, 1506 W. Robinson Avenue, Springdale, Arkansas, 72764 and Alzheimers of Arkansas Association, https://act.alz.org/donate
Online condolences can be posted at www.siscofuneral.com