Preparation Roundup: Bordner Wins Generals Invitational Girls' Meet | Nvdaily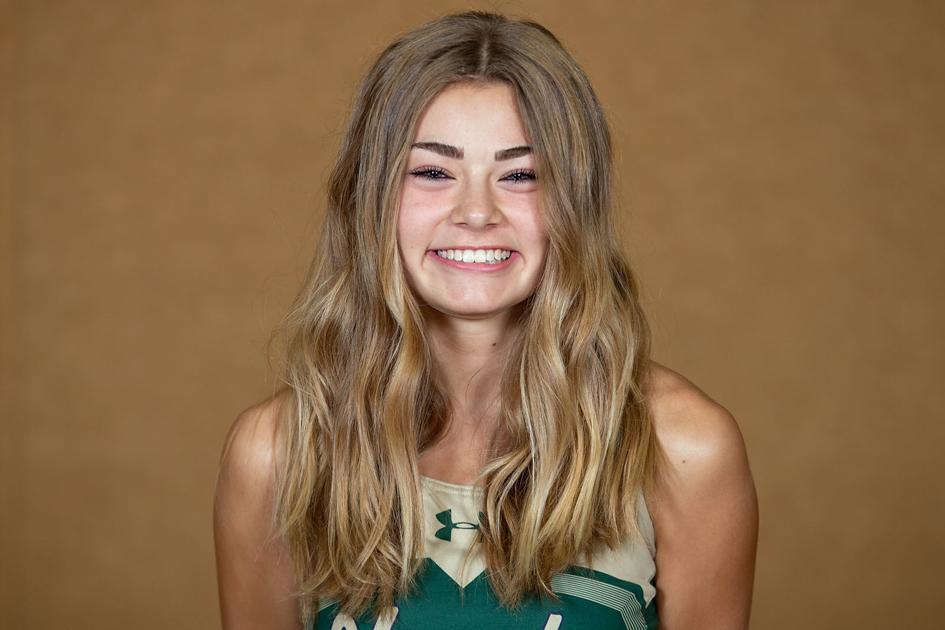 Skyline junior Ava Bordner won the Generals Invitational girls' cross country competition on Saturday at Mountain View's New Market Battlefield course.
The girls' college run was divided into two sets of results, stars and stripes. Bordner was racing in the striped race, but won the overall women's standings in 20:12. Kate McLearen of Madison County had the fastest time in the All-Star race with a time of 21:08.
Bordner helped Skyline finish second on the team in the two-team stripes division. Skyline finished with 32 points and Wilson Memorial won with 23.
The Hawks' other best players were Megan Arp (5th, 24h40), Kaitlyn Antonelli (7th, 25h33), Valarie Ritenour (9th, 26h42), Olivia DeFrates (10th, 26h57), Rachelle Anderson (11th, 27:24) and Vanessa Rohrbaugh (12th, 27:24).
In the All-Star Division, Central was third as a team with 84 points. Clarke County won with 61 points, followed by Madison County with 73. Strasbourg was fifth with 113 points.
The daughters of Central were led by Eden Shelhamer (eighth, 24:31), Laniah Hoover (ninth, 24:47), Kelsi Campbell (32nd, 28:43), Lucy Erickson (33rd, 29:16) and Ava Pulizzi ( 40th, 31:10).
The Strasbourg girls were led by Claire Keefe (second, 22:14), Paige Hiserman (5th, 23:58), Neila Coughenour (26th, 27:06), Briana Brown (48th, 32:54), Mia Dodson ( 51st, 37:17) and Ryleigh Eubank (52nd, 37:28).
On the boys' side, Skyline was second in the three-team division with 50 points, followed by Mountain View with 60 points. Wilson Memorial won the division with 18 points.
The Hawks' top players were Bronson Breen (6th, 20:33), Marcellis Diamond (8th, 21:11), Noah Garland (ninth, 21:16), Ben Arp (10th, 21:21), Gabe Tweedie ( 19th, 12:00 p.m.) and Kayne McKeever (8:00 p.m., 26:38 p.m.).
Leading the way for the generals were Ethan Bly (fourth, 20:16), Will Streett (11th, 21:55), Nate Farmer (14th, 22:36), Tai Croushore (15th, 22:40) and Aday Martin- Fonseca (18th, 11.59pm).
In the star division, Strasbourg and Central did not have enough riders to qualify as a team. Hayden Pence of Central was 30th in 21:09 and Adam Richman 53rd in 23:04. The only rider from Strasbourg was Anthony Atchariyakornchai (58th, 23:59).
Uniontown Invitation
The Warren County girls won the tag team title at the Uniontown Invitational held at Penn State Fayette University in Lemont Furnace, Pa.
The women's team finished with 50 points to win the title. Warren County's top performers were Kaley Tanner (6th, 20: 19.5), Ryleigh Breeden (8th, 20: 54.3), Amber Riley (14th, 21: 36.0), Nicole Ranney (17th, 21: 55.9), Ella Martin (23rd, 22: 29.8), Audrey Moya (37th, 23: 53.0) and Leah Webster (57th, 26: 13.0).
The Warren County men's team was fourth with 141 points. Uniontown Area (Pa.) Won the boys' meet with 59 points.
The Wildcats were led by Emil Stanford (6th, 18: 00.7), Clayton Rankin (18th, 18: 26.3), Patrick Treutlein (31st, 19: 31.7), Zane Clark (42nd, 20:07, 1), Carlos Billy (46th, 20: 28.2) and Shea Henson (63rd, 21: 16.1).