Preparatory Wrestling: Sisters, Mountain View Gain Experience, As Bigger Competitions Loom On The Horizon | Sports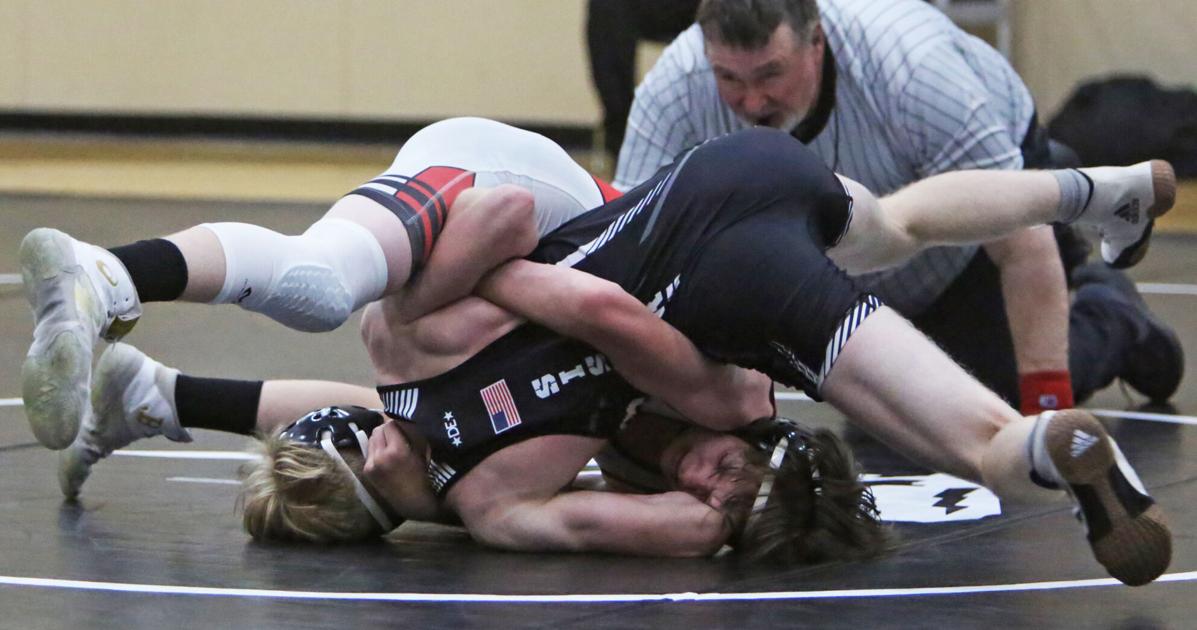 SISTERS – NOTo The score was saved for the double meet between Mountain View and Sisters on Tuesday night at Sisters High School.
Even if that was the case, both coaches would have felt happy with the result no matter what the scoreboard might have shown.
For Mountain View – one of the state's top class 6A wrestling programs after a third place finish in the state competition in 2020 – the meet at Sisters offered some young wrestlers the opportunity to compete in a format double competition.
"We've had events for all of our varsity kids, but we haven't done a lot of events for our young varsity students," Mountain View coach Les Combs said. "It's a great way for our guys to gain experience in a double competition format, just try to give everyone the best chance possible."
On the opposite side of the mat was Sisters, a 4A program that is used to competing in multi-team tournaments but not necessarily in doubles. Although Mountain View did not send its A team, it was a beneficial evening for the brand new Sisters program.
"It's good for us because we're a growing program with a young team," Sisters coach Gary Thorson said. "Mountain View is a great 6A program. Les did an amazing job with this group. Our guys got to see up close what a championship caliber program looks like, how it works and how it struggles.
Mountain View has won seven of the nine games. Peter Cole, Jeremiah Reid, Liam Williams, Cameron Myhre and Grant Lemery all pinned for the Cougars, while the Sisters' Carson Brown and Hunter Spor pinned their opponents.
While the state wrestling tournament was underway at the end of February 2020, the first case of COVID-19 was detected in Oregon. Shortly after the 2020 State Tournament ended, wrestling became a prohibited sport as it is considered full contact by the Oregon Health Authority.
The wrestlers could not train against each other. To compete, they would have to travel to a different state.
But wrestlers are now back on the mats across Oregon, allowed to compete without wearing face coverings.
Due to COVID-19, many weekend tournaments that are common during the winter wrestling season will be less common this season, which runs through June 27.
There won't be a state wrestling tournament hosted by the Oregon School Activities Association to wrap up this season, but the Oregon Wrestling Association is hosting a statewide competition based on the results of the results of the final week.
Even Redmond's Oregon Classic – which draws teams from across the state to the Deschutes County Fairgrounds and is widely regarded as a two-game state tournament – is on hiatus in 2021.
However, this weekend some of the state's top wrestling teams will travel to Redmond for a six-team tournament.
The event will take place outside and under the lights of the Redmond High School football field.
Bend, Cascade, Mountain View, Redmond, Sweet Home and Newberg (arguably Oregon's top 6A team) will compete. Combs is looking to see how his team stack up against the State's First Team.
"We're going to go out and get some experience and be strangled," Combs joked. "But I have university children who can accompany their children."