Santa Clara DL Amos Talalele pledges to Cal after visit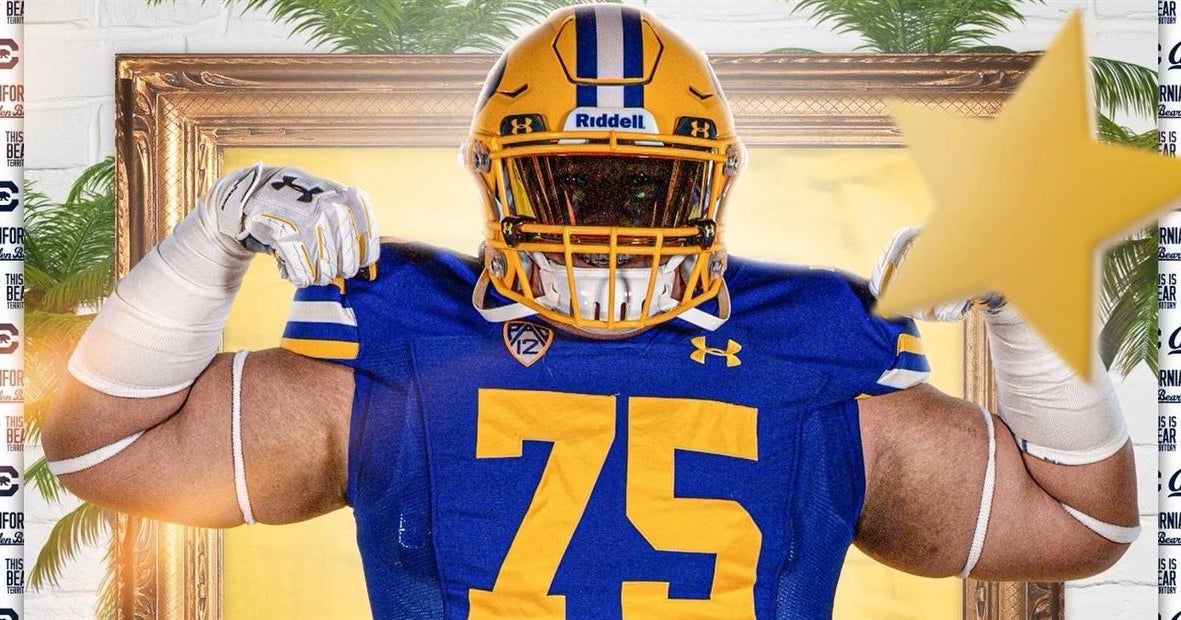 The California Golden Bears kicked off their first big weekend of official high school visits and have now secured a commitment from those efforts. Defensive lineman at three-star high school in Santa Clara, California Amos Talalele announced his commitment to the Golden Bears shortly after concluding his visit.
Talalele was one of six official visitors to campus this weekend. Talalele's visit was supposed to be the first of three trips with USC and Washington scheduled for later this month. He decided to pull the trigger early for Cal instead. His other offers included Arizona, Colorado, Oregon State, Utah, Fresno State and Nevada.
Talalele written in a message posted on Twitter"First and foremost, all glory to God for his many blessings. Secondly, I would like to thank my parents for being my first coaches and supporting me through thick and thin and guiding me through life. In my 1 days, my siblings, we did it. I also want to thank all the coaches who recruited me. This process was a huge blessing in my life and I will never forget the impact he left on me and the lessons he taught me.
"That being said, I was raised in the Bay and I am proud to remain there. I am more than happy to announce that I will be committing to the University of California, Berkeley. Glad to be a Cal Bear!"
Talalele stands at 6-foot-5 and 335 pounds, projecting himself as a nose guard for Cal. Talalele has an industry-generated composite score of .8878, ranking 55th defensively in the nation and 30th rookie in California in the composite rankings. He is rated with a score of 87 by 247Sports, making him the No. 67 defensive lineman in the nation and the No. 69 overall rookie in the state by 247Sports.
Talalele becomes Cal's second engagement in the class. Four-star Bellflower, Calif. St. John Bosco safety RJ Jones signed up to Cal in February.