The San Francisco Central Subway will open on November 19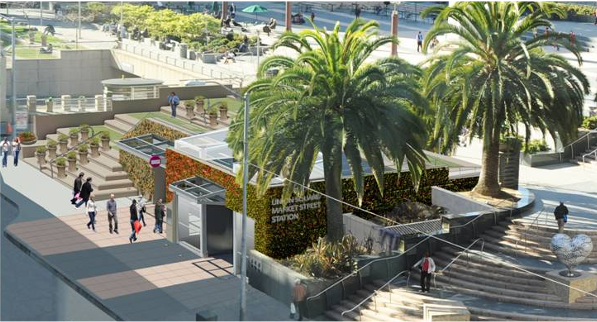 The San Francisco Municipal Transportation Agency (SFMTA) announced the opening of the Central Subway in San Francisco on November 19.
The new line will debut with a special weekend service, running from 8 a.m. to midnight every 12 minutes on Saturday and Sunday.
During these first operations, passengers will be able to take the new Central Subway free of charge and familiarize themselves with the four new stations: Chinatown-Rose Pak, Union Square/Market Street, Yerba Buena/Moscone and 4th & Brannan.
Union Square/Market Street Station on Stockton Street to Union Square
The Central Subway Project will improve public transportation in San Francisco by extending the Muni Subway Third Line and providing a direct and rapid transit link between downtown and the existing Third Street T-Line route on 3rd Street. .
Throughout weekend service, customers can switch to the new Central Subway service at Powell Station from Muni Metro and BART by walking underground to the new Union Square/Market Street station.
Beginning Saturday, January 7, SFMTA plans to begin operating Third Line T service via the Central Metro seven days a week, providing a direct connection from Chinatown-Rose Pak station in Sunnydale.
Chinatown/Rose Pak station at Stockton and Washington streets
Weekday service will operate from 6 a.m. to midnight, while weekend service will continue to operate from 8 a.m. to midnight.